Accident and Pain Rehab
---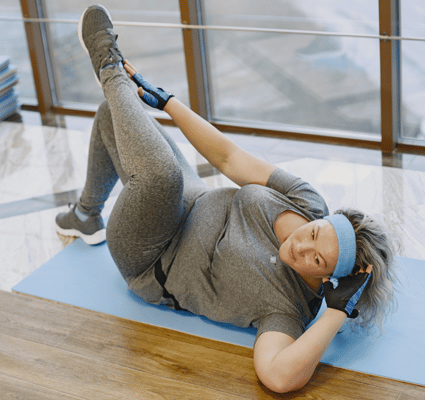 The Road to Recovery starts at Del Valle Physical Therapy & Hand Therapy
Las Cruces Pain and Accident Rehabilitation
Here at Del Valle, we employ the best Physical Therapists, Occupational Therapists, and Sports Medicine Specialists in Las Cruces. A combination of their years of practice and expertise and a dedicated, caring support staff allows us to provide you with the most comprehensive pain rehabilitation and accident rehabilitation plans in Las Cruces. When you leave here, we want you to know that we genuinely care about you and your progress and that we will work with you on any and all of your problems. Las Cruces is a community of passionate, hard-working individuals, and we work hard to reflect that.
THE DEL VALLE DIFFERENCE
Our expert team has been curated to provide you with the best care in Las Cruces. From accident and pain rehabilitation to worker's compensation, our staff is here to help you ease the pain. We are dedicated to providing each and every customer with the highest quality support and customer service.
Proven Expertise
Del Valle Physical Therapy & Hand Therapy has been the most trusted name in physical therapy, hand therapy, accident rehabilitation, and pain rehabilitation in Las Cruces for over 15 years.
Customized Care Plans
Whether you are coming to us for accident rehabilitation, pain management, or physical therapy, every patient receives a customized care plan fine-tuned to best suit their needs and lifestyle because we know that every body is different.
Top-Notch Providers
The dedicated team of physical and occupational therapy specialists that make up the heart of Del Valle are known for their passion, caring, and understanding. They use the latest equipment and accident rehabilitation techniques to get you pain-free as soon as possible so you can return to your daily activities, uninterrupted.
Unparalleled Customer Service
Here at Del Valle, it is all about you. We measure our success, not fiscally, but by patient satisfaction. We treat our patients like family, and take great pride in helping them recover from their injuries.
Accident Rehabilitation
If you have been in a car accident, more than likely you experienced some sort of injury, small or large. We have experienced Physical and Occupational Therapists on staff ready to work collaboratively with you to restore the mobility and comfort you had before the accident.
According to the CDC, more than 2.5 million Americans suffer injuries as a result of a car accident each year.
If you've had the misfortune of experiencing an injury like this, you know that it can disrupt your daily life and inhibit you from performing even basic activities. Our skilled team of specialists have the accident rehab expertise to get you back on track.
In order to create an accident rehabilitation care plan that is completely customized to you, we will evaluate not only your injury, but also your lifestyle and daily routine. Our staff will work to keep you informed throughout the entire process. If you have a question about anything, ask us. We know that medical terms can be confusing and that some processes and exercises do not always seem to make sense, and we are here to make sure that you are getting the best and most informative pain rehabilitation in Las Cruces.
Accident rehabilitation employs a combination of chiropractic methods and physical therapy to address whatever may be causing your pain. This practice is unique and allows us to address all the issues that might be causing the problem, not just the pain. Our goal with accident rehabilitation is to return you to your daily activities as quickly as possible.
WHAT WE TREAT
Areas of accident rehabilitation expertise included, but not limited to:
Whiplash
Whiplash is a neck injury caused by accelerated forward and backward motion of the neck. It's typically a result of car accident collisions from the rear and is one of the most common injuries we treat in regards to accident rehabilitation. Whiplash limits movement and causes neck pain, which can lead to headaches, blurred vision, dizziness, and pain in other parts of the body. It is import to receive accident rehabilitation for whiplash because if left untreated, it can lead to more serious symptoms like depression, anxiety, and insomnia.
Concussions
A concussion is a short-term loss of brain function that is typically caused by cerebral trauma. Concussions cause functional damage to the brain but often leave no structural damage, which makes CT Scans relatively ineffective in identifying them. This also makes concussions potentially dangerous if they are not addressed by a medical professional immediately. Concussions are typically associated with symptoms like headaches, dizziness, nausea, and irritability, but they can lead to much more serious problems and permanent brain damage. Our accident rehabilitation team is here to monitor your recovery and address any concerns that may develop along the way.
Disc Herniation
Herniated discs are one the most common causes of back pain after a car accident. Herniated discs put pressure on the spinal nerves, which causes pain and potentially weakness or numbness in your arms or legs. Thankfully, most herniated discs can be treated without surgery using a combination of physical therapy and anti-inflammatory medications. As part of our accident rehabilitation program here at Del Valle, our methods will not only provide you with pain relief but also educate you about how to prevent further injury to the area while you are recovering.
Pain Rehabilitation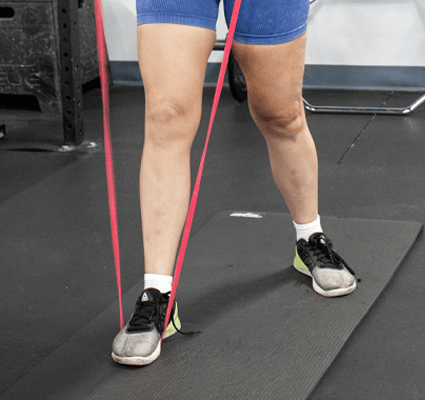 Do you have chronic pain but can't pinpoint an injury as the source? Don't fret, we have licensed professionals on staff to work with you to relieve your pain, whatever the cause is. Our Occupational and Physical Therapists will work together to collaboratively curate a pain rehabilitation plan that will have you ache free in no time.
A study done by the American Occupational Therapy Association revealed that 1 in 4 Americans deal with persistent pain.
If you are one of the 116 million people living with daily discomfort, you know how disruptive it can be. It is estimated that $600 million are lost every year to medical expenses and decreased productivity due to chronic pain. Living with daily pain can also have mental side effects, such as sleep problems, depression, and loss of quality of life. Most people experiencing chronic pain are not even aware of these side effects, and as a result begin to lose interest in work and social activities.
Let our team put a stop to this and construct a care plan that will work for you and with you. We know that pain rehabilitation is not just as simple as making the pain go away. We want you to be pain–free, but we also want you to walk away with knowledge that will help you in the future. Our team of pain rehabilitation specialists will employ a combination of occupational and physical therapy to address the pain, home exercises to keep the pain away, and an awareness of triggering activities to ensure that the pain doesn't return.
WHAT WE TREAT
Areas of accident rehabilitation expertise included, but not limited to:
Back Pain
The most common cause of back pain is muscle strain. Muscle strain can be caused by anything from heavy lifting to a sudden, awkward movement. Though back pain is one of the most common complaints in the United States, the majority of people who experience it do not seek medical support for it. This can lead to a number of complicated medical issues and potentially, the need for invasive spinal surgery.
Pain rehabilitation is the most effective way to address the problem and prevent it from getting any worse. For back pain, we typically suggest ball stabilization exercises and stretching techniques; remember that everyone is different so what we recommend may work well for someone else, but not for you. We also offer deep tissue massages to relieve tension caused by pain.
Sciatica
Sciatica is characterized by pain that begins in the lower back and continues into the legs. The pain associated with this varies greatly but can range from a tingling to a sharp, electric-like shock. Even if your pain is minor, it is important to seek treatment because Sciatica can lead to permanent nerve damage. Pain rehabilitation will relieve the pain, but also counteract any nerve damage that can cause muscle loss and weakness in your lower limbs.
The best thing for patients with Sciatica is a combination of a series of stretches designed to relax your leg muscles and regular exercise. Your Physical Therapist will determine exactly what exercises and stretches are best for you after a physical exam.
Neck Pain
The muscles in your neck can be affected by anything from hunching over your computer at work to Osteoporosis in your hips. The symptoms associated with neck pain, like headaches, muscle spasms, decreased mobility, and pain that increases when holding your head in place for long periods of time, can be signs of a larger, more serious problem. If you have particularly severe neck pain or pain that lasts for several days, come to the best pain rehabilitation team in Las Cruces.
In addition to a physical exam, we will look at your past medical history and daily lifestyle to determine the cause of the pain. From here, our staff will coordinate with you to determine the best and most effective care plan for your needs. Treatment for neck pain ranges from deep tissue massages and cold compresses to range-of-motion exercises and heating pads. One of our Occupational Therapists will determine the best course of action after an initial consultation.
The Del Valle Philosophy:
Everything you need to get back on the move!
REHABILITATION
Every pain rehabilitation and accident rehabilitation care plan that we develop is different because every person that comes through our doors is different. We believe that the process of recovering from an injury should be specific to the person injured, and our team of specialists goes to great efforts to ensure that we are providing the best care possible.
PERFORMANCE
The goal of all of our accident and pain rehabilitation plans is to get you back to your daily activities pain-free. We want to improve performance and remove hinderances limiting you from living your life to the fullest. Your ability to perform everyday tasks is as importance to us as it is you. We know that our job isn't finished until you can do your job.
QUALITY OF LIFE
When you are in so much pain that you can't go out to dinner with your family or hiking with your friends, it is affecting your quality of life. Our pain and accident rehabilitation programs are here to restore the joy you get from having freedom of movement.
PROVEN METHODOLOGY
You can rest assured that you are getting the best care in Las Cruces because our Physical and Occupational Therapists work every day to guarantee that their patients are being treated with the most up-to-date methods and technologies. By combining science with passion, our team of specialists has made Del Valle the premier place for accident and pain rehabilitation.
JOIN THE LEAGUE OF HAPPY, HEALTHY DEL VALLE PATIENTS TODAY!